Top 10 things to do in Thredbo in summer
When the snow melts Thredbo turns into a summer adventure paradise. Visit Boali Lodge in Thredbo for alpine hiking with amazing views, stunning wildflowers and adrenaline pumping mountain bike trails – there is something for all tastes in summer in Thredbo and Kosciuszko National Park.
Stay at Boali Lodge and you can relax on your alpine holiday and enjoy our excellent dining with all meals included or select our bed and breakfast option for just $135/adult and $50/child per night. We have twin/king rooms and family loft rooms which sleep 5, plus a comfortable modern lounge with stunning mountain views and a kids playroom. Learn more. View our rates or make an online booking.
Here's our top 10 things to do in summer:
Hiking and bushwalking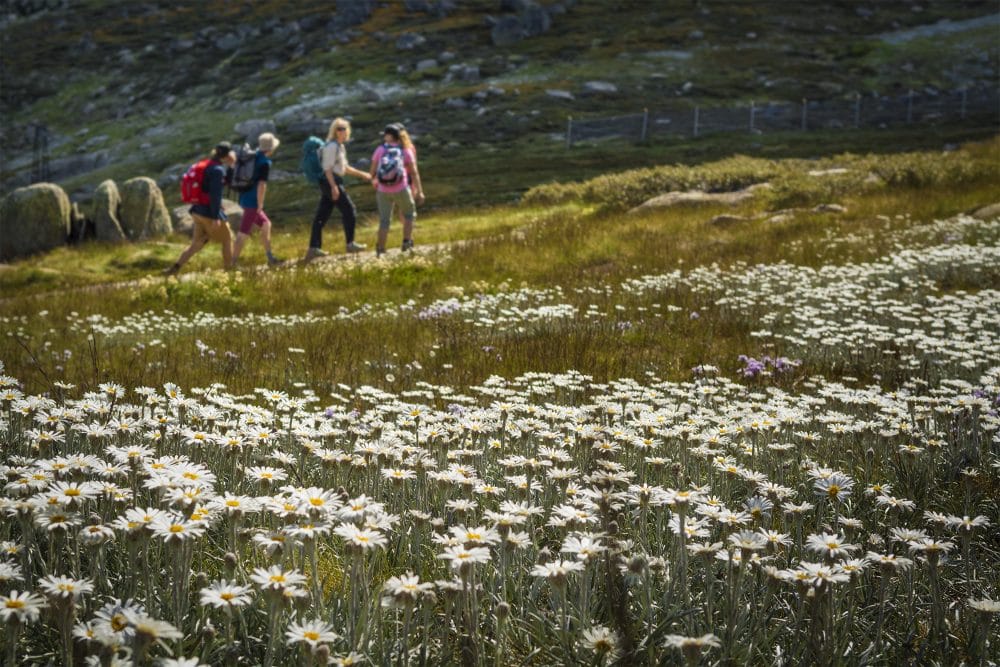 There's no better way to experience the wondrous alpine environment in summer than on foot. There are an array of bushwalking trails that begin in Thredbo. Pickup a trail map from the Boali Lodge reception or the Thredbo Information Centre and choose your own adventure with many self guided walks to sample. Alternatively join a local guide on a walk across the high country. Along the way Thredbo's knowledgeable guides will educate you about the unique flora and fauna native to the alpine area. There are hikes for all fitness levels. The Kosciuszko Summit hike is achievable for most people and follows a raised metal walking trail for much of the journey before summiting the peak on a gravel path. The Alpine Lakes guided walk is a full day 19km hike across the high country taking in glacial lakes like Albina and Cootapatamba. A courtesy vehicle meets you at Charlotte Pass for the ride back to Thredbo. The Merritt's Nature Track is 4km and explores the native bushland around the winter skiing area. Take the chairlift up and walk down, or do it in reverse and head uphill for a real challenge to the legs!
Mountain biking
Thredbo has some of Australia's best mountain biking and offers the only summer long chairlift access in the country. With a linked network of cross country trails, chairlift accessed gravity trails, a skills park, fast flowing pump track and knowledgeable riding instructors, Thredbo is the place to hone your mountain bike skills. Bring your own bike or rent one from Thredbo Sports Valley Terminal. Take the family on a ride on the Thredbo Valley Track which runs along the Thredbo River to Lake Crackenback. Thredbo hosts several exciting mountain bike events over summer, beginning with the Cannonball MTB Festival on 4 – 8 December. Whether you're on the bike or spectating, it's an unreal event with a true festival atmosphere.
Scenic Chairlift
The scenic Kosciuszko Express Chairlift at Thredbo is open year round. The 1.8km long chair lift ride takes around 15 minutes and rises to 560 vertical metres offering spectacular views over the Crackenback Range. The chairlift gives you access to the Mount Kosciuszko walking track and a range of other hiking trails. Eagles Nest restaurant is at the top of the chairlift and is the perfect spot to sip a coffee while you take in the views. Buy your tickets for the chairlift at the Thredbo Sports Valley Terminal.
Bobsled
Get your downhill thrills this summer on the 700 metre luge-style Thredbo bobsled. The track twists and turns as it winds it's way down the hill. It's a family friendly ride – you control the braking so you can go as fast or slow as you like. The bobsled is situated across the river from the village on the Merrits Nature Track. Tickets can be purchased at Thredbo Sports Valley Terminal.
Golf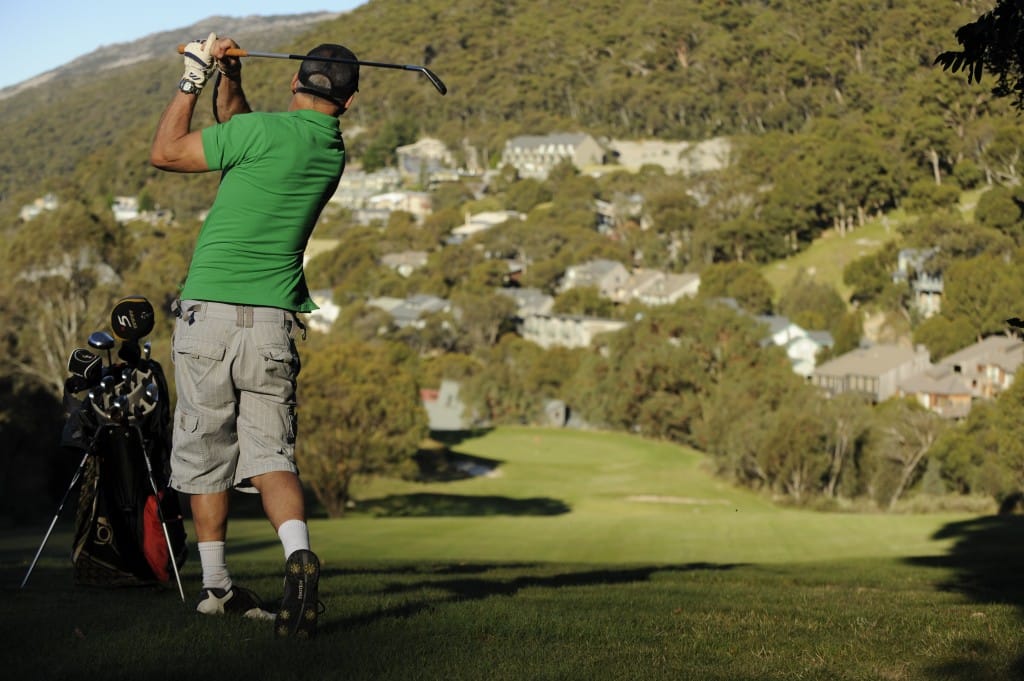 Test your golfing swing out on Australia's highest golf course in Thredbo. The picturesque course is flanked by the Thredbo River where, if you're lucky, you could spot a platypus. Golf clubs and carts are available for hire from Thredbo Sports.
Tennis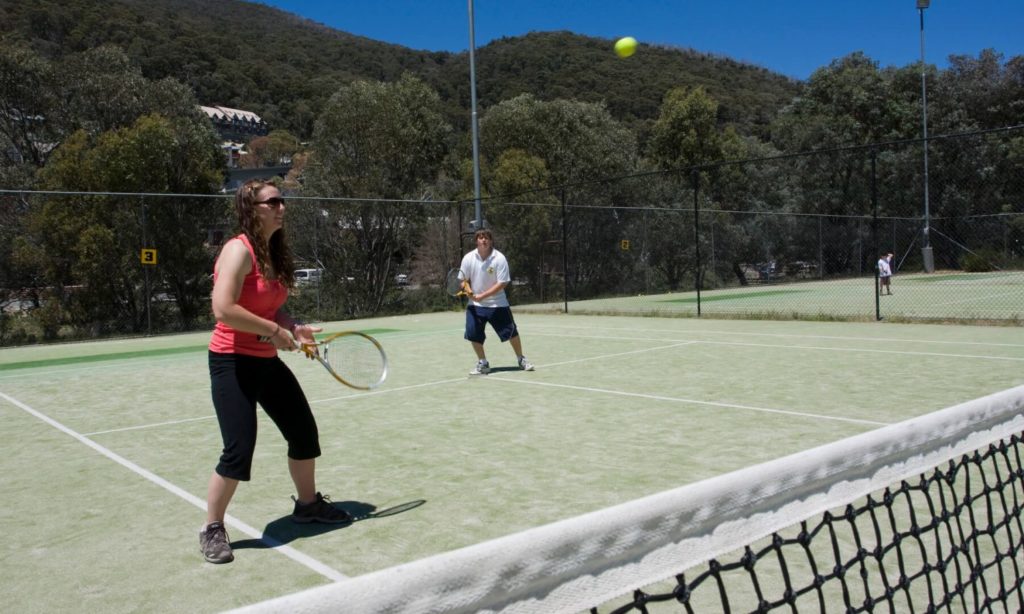 Thredbo has two tennis courts available for a fun game with family or friends during your summer stay in Thredbo. Open daily from first to last light, have a friendly game or step it up and challenge a friend.
Swimming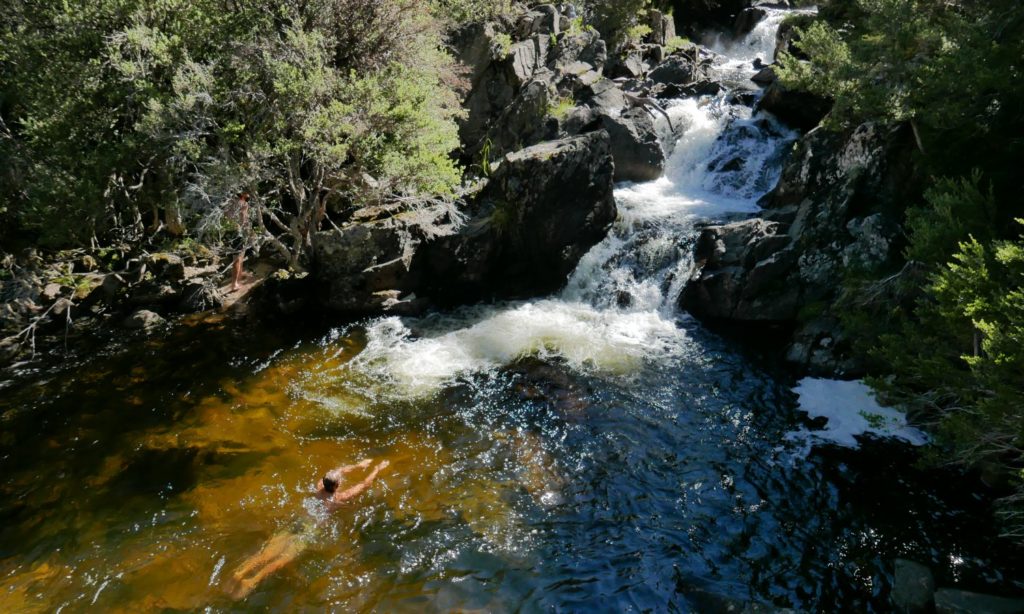 Take a dip in the pristine alpine waters of the Thredbo River. There are several natural swimming holes in the Thredbo River – accessible via the river bank across from the service station in the village. There are also the snowmaking ponds at the eastern entrance to Thredbo which are perfect for cooling off on a hot summer's day. The Thredbo Leisure Centre pool is a good spot for some water play. With a waterslide and Mission Inflatable floating obstacle course it offers hours of fun for the kids.
Fishing
Enjoy the tranquility of the peaceful Thredbo River at the many fishing spots that can be found around Thredbo. The fly fishing season on the Thredbo River and its tributaries is open from the October long weekend until the June long weekend. Need some help catching your first trout? There are local guides that offer fishing clinics to help you perfect your fly fishing cast.
Yarrangobilly Caves
There are six stunning caves open for exploration including the North Glory, Jilabenan and Jersey caves. The Yarrangobilly caves are located 156km north west of Thredbo. They are open 9am – 5pm. There is also a spring fed thermal pool nearby to the caves which is free.
Horse riding
Live out your Man from Snowy River dreams on a horse ride through Australia's legendary high country. Thredbo Valley Horse Riding in Crackenback, near Thredbo, offers a range of trail rides in wilderness areas, including alpine streams, steep forested ridges and pretty meadows. There are special rides for kids and non-riders on easy trails. Pony rides are available for young children, too.