Superbly located in the heart of Thredbo
Couldn't be better! The rooms are comfortable, the food is brilliant.
Great location. Clean and comfortable rooms. Excellent food. Fantastic staff.
Great location - no walking up hills or stairs. Awesome food. Nice atmosphere!
What a great lodge and you can't get a better location in Thredbo.
The comfort of the lounge area and the kids playroom were great for the entire family.
COVID-19  UPDATE
With the recent Federal and State directives in relation to non-essential travel, we feel for the safety of our members, guests and our staff we need to close the lodge to all visitors. The lodge will remain closed until such time as we conclude that it is safe to re-open. Consequently, we will not be taking bookings for accommodation from now until the end of May and we are currently not taking winter bookings from commercial guests.  The Boali Board will review the situation on April 20 and we will update you then. Please subscribe to our newsletter, follow us on Facebook and Instagram for more updates.
It is hard to believe that, having had one of the worst summers because of bushfires, we are now faced with the even more destructive situation of a world pandemic. When this crisis is over we look forward to your continued support.
The Boali Lodge Board
MODERN, SPACIOUS AND CLOSE TO EVERYTHING
Relax at Boali Lodge offering year-round mountain accommodation and conveniently located in the heart of Thredbo village; just 2 minutes' walk to the chairlifts, village shops and most facilities.
With breath-taking views of Thredbo and the Crackenback Range, Boali Lodge is a friendly, relaxing home away from home. The 14-room Boali Lodge offers fully catered accommodation with 3 delicious meals a day, including a hot cooked breakfast with continental options, buffet style lunch and high quality, hearty and healthy 3 course set menu dinners. Check out our special summer deals.
You'll enjoy easy access to the Kosziuszko Express Quad Chairlift which provides the best winter and summer adventures on Australia's highest mountain and best ski terrain.
ACCOMMODATION
Boali Lodge welcomes group bookings and can accommodate up to 36 guests at a time in 14 rooms-10 king-bed/twin bedrooms and 4 family loft rooms. All rooms have ensuites and linen is included.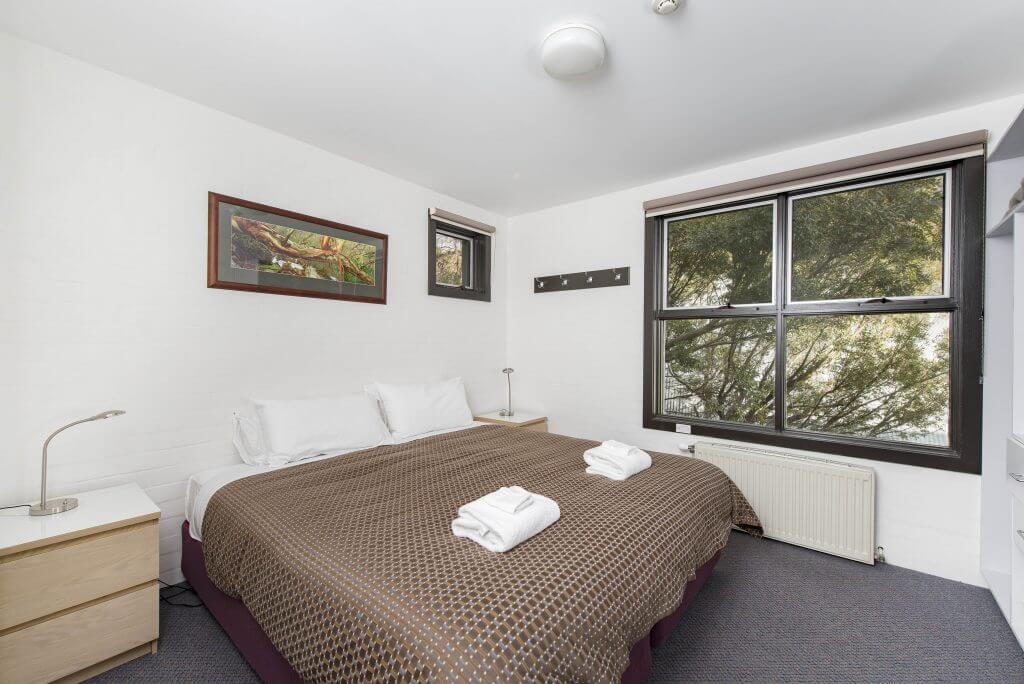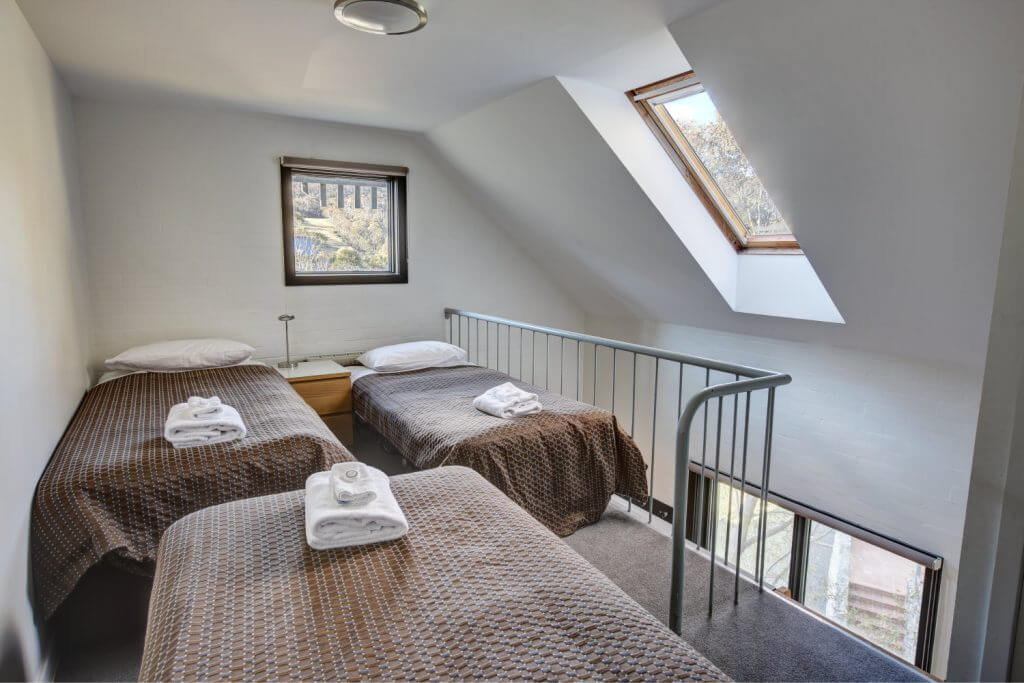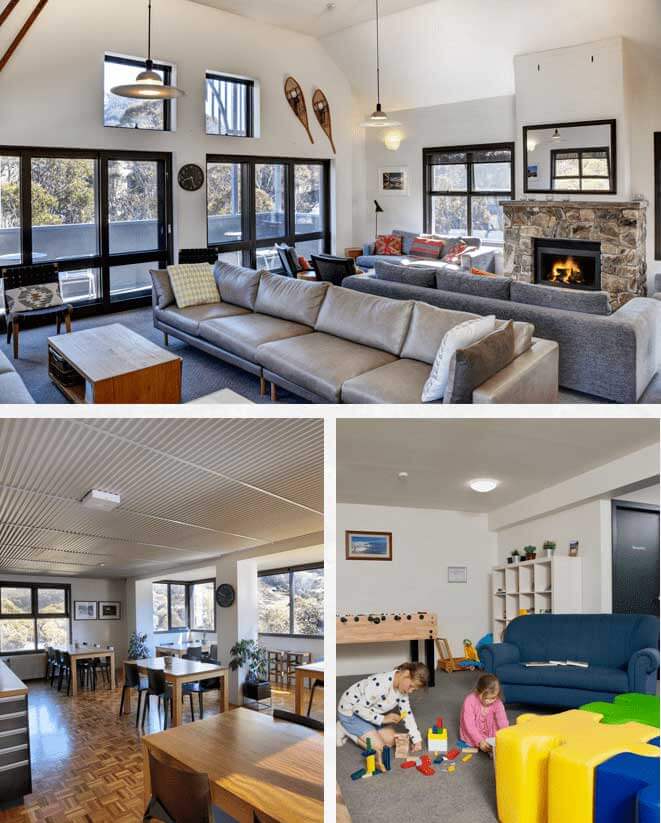 LODGE FEATURES
Three delicious high quality meals per day
Stylish, modern and spacious
Short walk to chairlifts and village shops
Car parking at the door
Kids playroom
Storage lock-up for skis and bikes
IN HOUSE DINING A HIGHLIGHT OF YOUR STAY
Relax and let us take care of the cooking. Enjoy excellent dining including a cooked and continental breakfast, buffet lunch and set menu 3 course dinner every day. There's always plenty to fuel you up for a day of snow sports or summer action.
Bed and breakfast are available during Summer. Renowned for superb catering, guests enjoy three delicious meals a day prepared by our in-house chef. Kids are catered for with their own special dinner and seperate mealtime and KIDS EAT FREE all summer. The lodge is BYO. Our special degustation dinner event is on March 14 2020.
What our guests say

It was our first time to Thredbo and Boali Lodge was our home away from home. The comfort of the lounge area and the kids playroom were great for the entire family. I am a fussy eater and food prepared by the chef was nothing short of 5 star. The location is central and provides easy access to all locations. I would recommend Boali Lodge to anyone that wants to relax and escape the the big city.

What a great lodge and you can't get a better location in Thredbo. Well laid out - the kids hang out on the ground floor and adults on the third floor with great views of the mountain separated by the dining restaurant level. THE FOOD !!! Was amazing we had the accommodation and meals package every course every day was just beautiful 5 star.

We have always been impressed by the staff at Boali Lodge because of their warm, friendly, professional and accommodating approach. The daily meals have been one of the many highlights for staff and students and the excellent facilities served our group well, allowing us the freedom to enjoy our week's activities. The lodge is so close to the ski lifts and right next to the village shops and the Thredbo Village Green. Boali Lodge is simply the best!
DISCOVER THREDBO
Base yourself at Boali Lodge and experience Thredbo, Australia's premier alpine resort with hiking, mountain biking, wildflowers and endless views. Click to find out more.
Hike to Australia's highest peak Mt Kosciuszko
Conquer the downhill  mountain biking trails
Enjoy a relaxing ride on the Thredbo Valley Track
View the alpine summer wildflower display
Groove along at the Thredbo Blues Festival
Entertain the kids with school holidays activities