Nurture in Nature Yoga and Wellness Weekend
Join us on 19-21 March for our Nurture in Nature Yoga and Wellness Weekend to restore your energy and centre yourself after a busy summer holiday period. Our relaxed program for the weekend offers you the space to go within and nurture your body and mind in the tranquil Kosciuszko National Park.
Email bookings@boali.com.au to book your spot, places are limited.
The weekend incorporates 3 yoga classes, a 1-hour remedial massage, a self-care session with Jill Keyte co-author of The Happy Hormone Cookbook, an essential oils presentation, a guided mindful walk, a healthy menu and daily detox juices. During your stay you will have plenty of free time to relax, immerse yourself in nature or join in the many activities on offer in the beautiful Kosciuszko National Park such as walking, trekking, biking, swimming, and horse riding.
Note: It's optional to participate in all activities included in your stay – this is your weekend 😊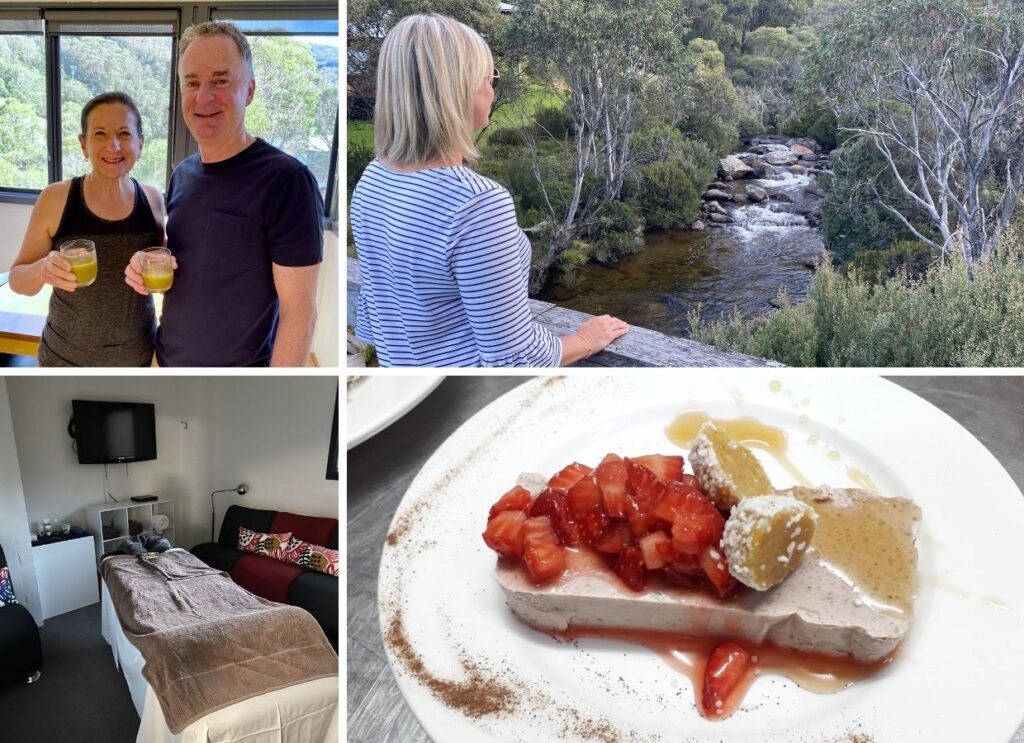 Day 1: Welcome & Meditation
After checking in into the lodge from 2pm and settling into your room, relax, unwind or explore the quaint village of Thredbo. At 4pm you'll make your way to the lounge for the welcome and meditation where you'll meet the fellow guests and staff and get a chance to connect with each other, your surroundings and most importantly take a moment to connect with yourself in meditation.
At 5pm Jill Keyte will present the self-care session covering the following topics:
Feeding your body nourishing food
Caring for your body, including things that "fluff you up"
Being mindful & reducing stress
Sleeping well.
At 7pm join the group for a fulfilling dinner including main and dessert utilising seasonal healthy produce to satisfy your taste buds and give you nutrition and energy for the weekend ahead.
After dinner enjoy the evening as you please.
Day 2: 8am: Awakening Vinyasa Flow Yoga Class
Begin the day with an awakening vinyasa flow at 8am.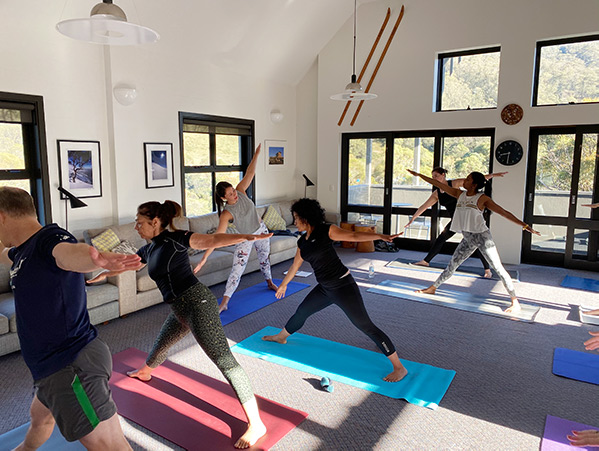 After the class you will make your way to the dining room for a nutritious and delicious fresh cold-pressed detox juice followed by a healthy continental and cooked breakfast.
A packed lunch will be available for you to collect after breakfast to take on your adventures or keep it in the guest fridge to have later in the lodge.
Then enjoy the morning as you please – perhaps relaxing with a book, journaling, taking a leisurely stroll in through the village or on one of the many nature walks – spend the time as you desire.
At 1:30pm re-charge with a buffet lunch featuring fresh salads, a variety of meats and cheeses, breads, and dressings. Note – A packed lunch option is available if you wish to spend the whole day out exploring the park.
In the afternoon enjoy your free time. Perhaps your scheduled massage, more relaxing, walking, stand up paddle boarding at Lake Crackenback or horse-riding for a few ideas.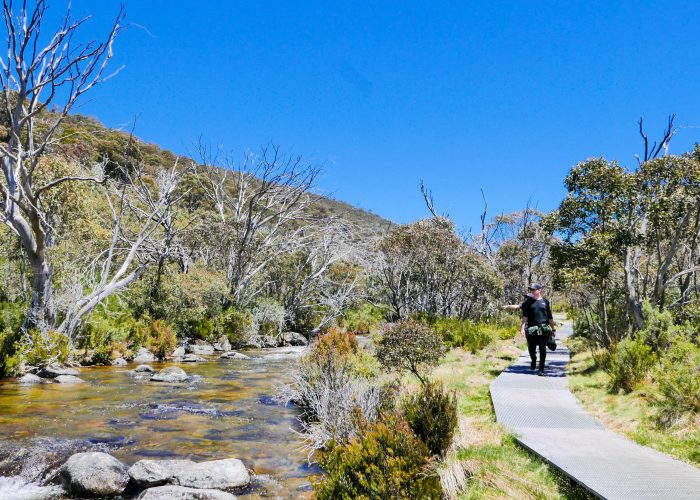 5pm: Essential Oils Presentation and Aroma Yoga Class
We will all meet again at 5pm for the introduction to essential oils presentation then unwind with an Aroma Yoga class. Using the power of essential oils and long juicy yin yoga holds you will let go of and release any tension from your muscle tissue and mind.
At 7pm you will join the group again for another scrumptious and healthy dinner where you can swap stories with the fellow guests about your day's activities before retiring to a very restful sleep.
Day 3: 8am: Awakening Vinyasa Flow Yoga Class
The last day begins with an awakening vinyasa flow yoga class at 8am.
We will follow the class with another delicious fresh cold-pressed detox juice followed by a healthy continental and cooked breakfast.
After breakfast you have the option to join Jill for a mindful walk at 10am or enjoy the morning as you please before checking out of your room by 12pm.
Enjoy your packed inside the lodge or outside in one of the many beautiful picnic spots in the village.
After lunch we say our goodbyes to new friends and hello to the new rejuvenated you.
To make an enquiry or a booking please email bookings@boali.com.au
Rates include all meals. Members please complete a booking form.
Sole occupancy rates:
Member: $460
Guest: $490
Commercial: $520
Twin/king rates (2 adults):
Member: $820
Guest: $880
Commercial: $940